About National Gallery of Art Custom Prints
The National Gallery of Art Custom Prints program offers fine art print reproductions of hundreds of works from the Gallery's permanent collection and special exhibitions. Customers can specify the print size, paper or canvas, and frame style. All printing and framing is done in the USA, with orders custom-produced and shipped for delivery within two weeks. Because everything is made to order, sales are final and nonreturnable.
About the Digital Imaging
Artwork is captured using a professional, large-format, high-resolution digital camera that is calibrated for color. Each image is auto corrected to ensure even distribution of lighting and is visually color corrected against the original work of art under ISO proofing conditions (ISO 3664). A two-person validation ensures quality matches or exceeds that achieved by traditional production processes.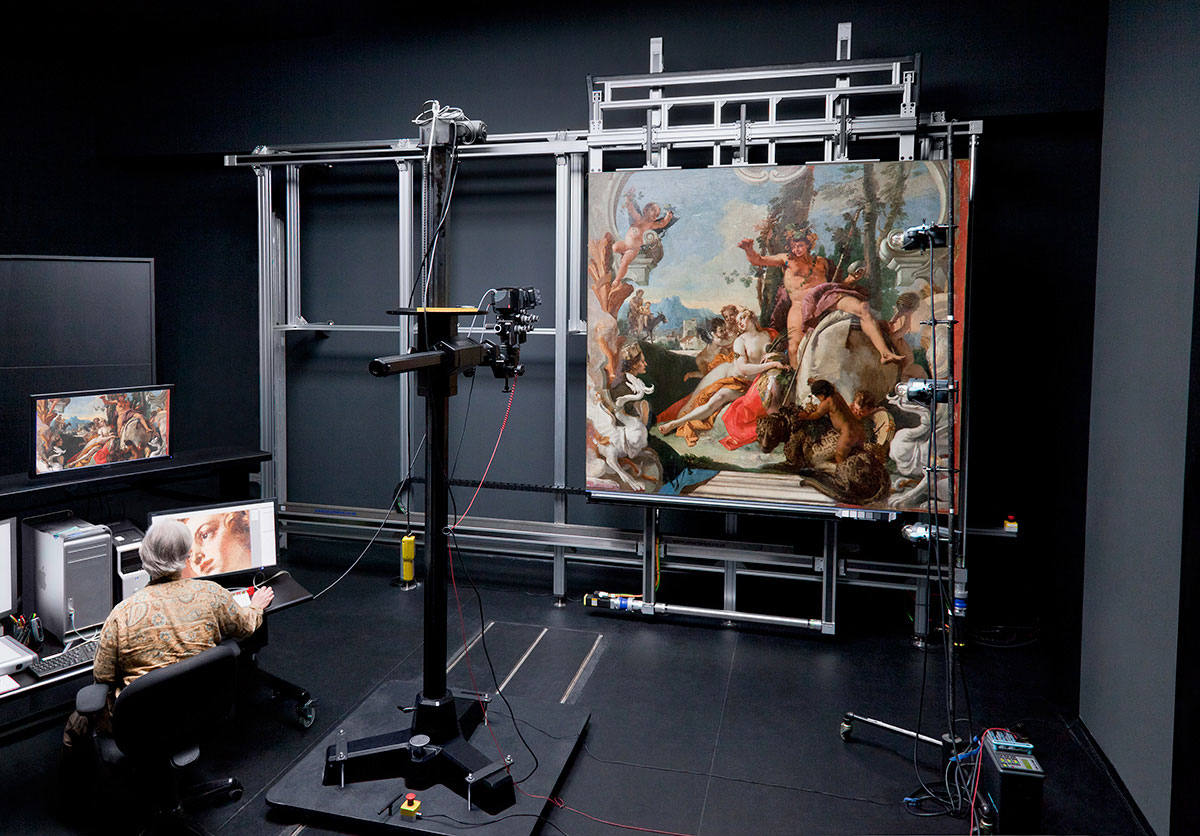 About the Products
Color Management
---
Color management is the most critical aspect of this program. Our prints match the colors of the original work of art as closely as digital technology will allow, and reproductions have much greater depth of color than can be achieved with traditional (nondigital) printing processes.
Prints on Paper
---
Using high-resolution, large-format, 12-color printers, we apply archival-quality inks to acid-free and lignin-free 230gsm coated fine art paper. The bright white base and smooth matte finish of the paper guarantee the color accuracy of the images. Optional framing includes a three-inch double mat made from 4-ply buffered matboard in a natural white color, and top-of-the-line acrylic glazing ensures safety in shipping.
Prints on Canvas
---
Printed on hand-stretched canvas over wood stretcher bars that are assembled in the exact proportions of the selected work of art, these reproductions cover the entire front surface without cropping at the edges and are ready to hang framed or unframed. A frame hides the side edges of the stretcher, whereas unframed canvases have deeper side edges (1.5 inches) that are tinted a natural off-white. The bright white canvas guarantees the color accuracy of the reproduction. Printed with archival quality pigment inks on high-resolution, large-format, 12-color printers, the heavy, 350 gsm, acid-free, cotton canvas has a tight, natural weave. A semi-matte UV coating is applied after printing both for protection and to enhance the depth and richness of the image.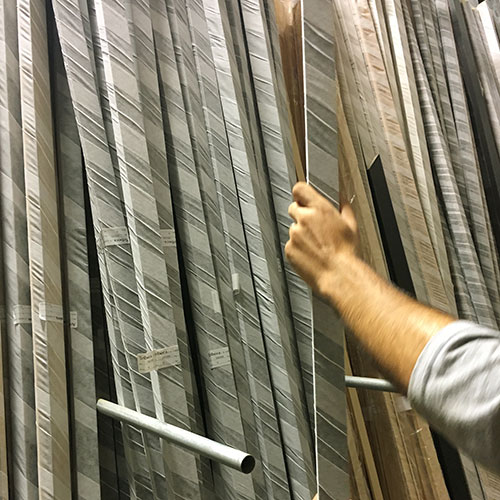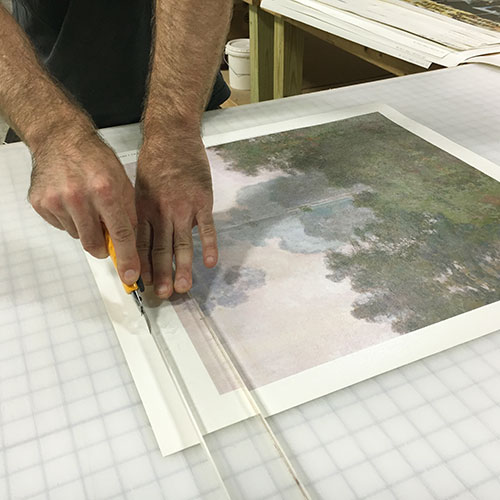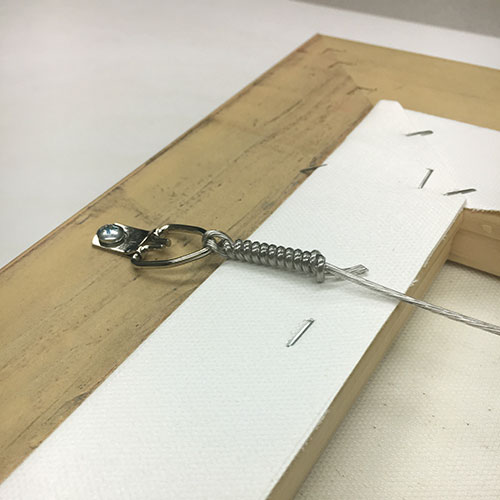 About the Touchscreen Kiosk
The National Gallery of Art Custom Prints program is also accessible onsite in the West Building shop through a touch-screen kiosk. There you can see physical examples of prints on paper, prints on canvas, and a limited selection of the frame options. Otherwise, the prices, shipping costs, and range of sizes are the same when ordered online or onsite. The images offered in the program will continue to change and grow over time — so keep coming back to check on what's new.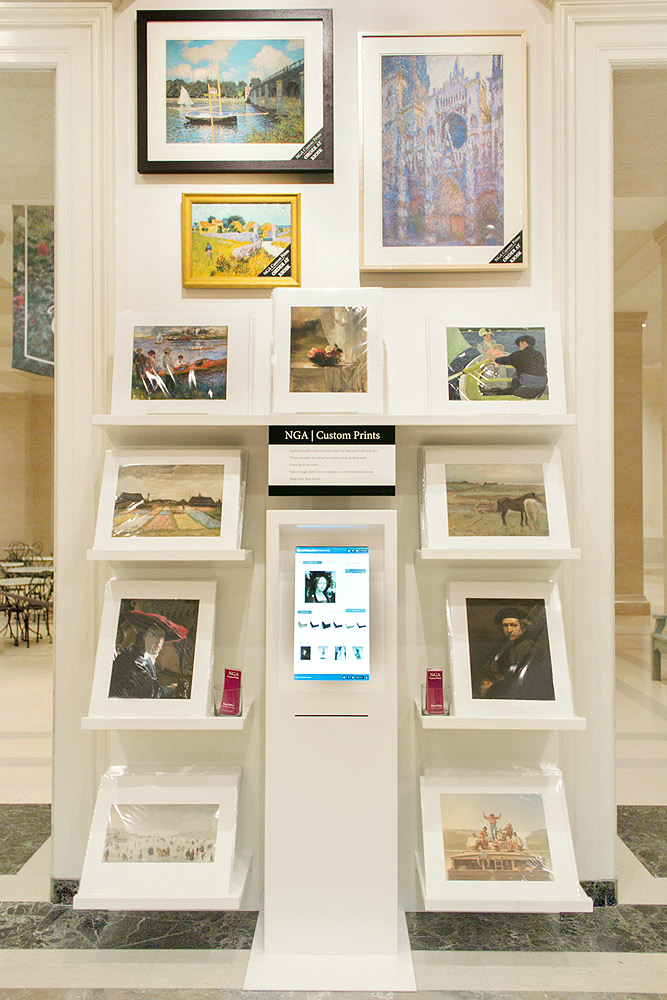 About the Collection
The National Gallery of Art houses one of the world's finest collections of American and European painting, sculpture, and graphic arts from the Middle Ages to the present. Its holdings of Italian Renaissance art include the only painting by Leonardo da Vinci outside Europe, and it has rich collections of photography as well as British, Dutch, Flemish, French, German, Spanish, and modern and contemporary art. Especially well represented are American painting and the French impressionists.